The MOOC Revolution in Data Science: Five Platforms to Help You Become a Data Scientist
On , by Vishnu Subramanian
One of the most striking aspects of the ongoing Data Science and Artificial Intelligence revolution is the extent to which it has been powered by online self-learning.
Massive Open Online Courses (MOOCs), a form of online learning where web-based courses are opened to virtually unlimited participation from global students, have brought about a paradigm shift in the way students and professionals skill up in their respective professions. Students wishing to learn about a topic and/or get certified in their area of interest simply have to find a good-quality MOOC relevant to their pursuit, and can begin skilling up right from the comfort of their homes. Well-designed modern MOOCs, with their weekly topic breakdown, interactive quizzes and end-of-course capstone projects simulate several characteristics of traditional university-delivered courses. In addition, they also deliver features missing from the typical college experience, such as the ability to time your learning at your own pace, and the ability to seek help from a global community of fellow self-learners using online discussion forums.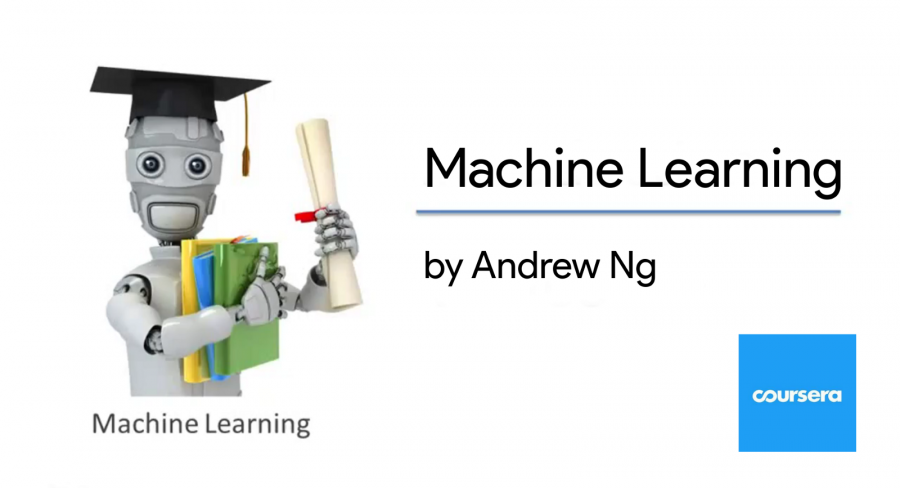 Stanford's Machine Learning course by Prof. Andrew Ng is widely credited with kickstarting the modern MOOC Revolution, primarily in but not restricted to Data Science.
While online education had existed in the years leading up to the current decade (2010 onwards), what made MOOCs different was the sheer scalability and the availability they brought to the table in the e-learning space. Most connoisseurs agree that the modern MOOC genesis began with Stanford University's Machine Learning (2011) by Andrew Ng, the online course that eventually gave rise to Coursera, the global online learning platform. Several of the features made available by this course, such as short-format videos, accelerated video playback, text subtitles, multiple-choice quizzes, machine-graded programming exercises and certified statements of accomplishment for course completion, are now a staple of modern online courses. Stanford's runaway success with "Machine Learning" (over 13,000 issued statements of accomplishment) made clear to the worldwide audience that there exists a niche market of students and learners who are willing to engage in self-learning with course content delivered by top-tier academic and industrial institutions, and that these stakeholders are willing to pay significant fees to earn certificates of accomplishment that they can display as a verified seal of approval on their professional profiles.
The MOOC Revolution has particular relevance to the field of Data Science
The emergence of MOOCs is highly relevant to Data Scientists because Data Science, with its interdisciplinary amalgamation of Calculus, Statistics and Computer Science, and its growing worldwide legion of skilled professionals is perhaps the embodiment of the current MOOC Revolution. There is no other modern field of study that has shortened the learning curve from complete novice to industry-level professional as dramatically as Data Science has managed to do, and several of the world's leading Data Science practitioners today began their careers in entirely different areas before the modern AI revolution took hold. Data Science as a profession has seen ideas and talent streaming in from a huge variety of different backgrounds; Statisticians, Software Engineers, Theoretical Physicists, IT Managers and even Marketing and Engineering Professionals are now becoming top-notch Data Scientists, and this widespread origin of influx has been made possible chiefly due to the wide-ranging availability and affordability of MOOCs. Stanford's Machine Learning MOOC was, in some ways of course, meant to provide a good starting point for aspiring Data Scientists to enter the discipline, and Data Science perhaps captures the spirit and success of MOOCs in a way that no other discipline can lay claim to. Nearly every professional Data Scientist or Machine Learning Engineer working in the industry today has engaged in online learning to maintain and improve his/her Data Science skillset at some point, and that appears to be a necessity in a field so rapidly evolving that one needs to constantly stay in touch with the latest ideas and techniques of the profession or else risk being left behind.
Coursera, edX and Udacity are considered the world's three leading MOOC-providers.
With that said, it is still relatively simple for newcomers and interested aspirants to enter the Data Science self-learning space and acquire the skills they need to become good Data Scientists. Here are five of the most popular global MOOC platforms for that purpose:

Coursera, the online education platform founded by Andrew Ng and Daphne Koller in 2012 off the back of their Stanford success, is arguably the most popular MOOC provider in the world today. Coursera's vision is very much to be a platform that seeks to work with current top-tier universities, and as such, pioneered the current MOOC-partnership model with universities and other institutes of higher education. They provide offerings in the form of individual courses, specializations (collections of courses in one focused area), online degrees and workforce development products for businesses and other organizations. They have also received acclaim for their provision of financial aid for learners who cannot afford course/certificate fees, and the option of auditing the course for free to those who are chiefly interested in using the platform for learning purposes only.
Coursera has a Data Science Page with several options to skill up in the field for incoming learners of all skill levels. Learners without a prior background may wish to focus on awareness-level courses meant for non-practitioners or specialisations that take you through the whole journey of becoming a data scientist, while advanced learners may wish to use the platform to upgrade their skills in a particular area of the data science pipeline, such as Statistics or Deep Learning. Coursera has learning options for everyone, provided by professors from top-quality higher-education institutions such as Stanford, Columbia, NYU, Johns Hopkins University and even by industry-level practitioners from global MNCs such as Google, IBM, PwC & Intel, and as such, is a great choice to start learning from to begin a Data Science career.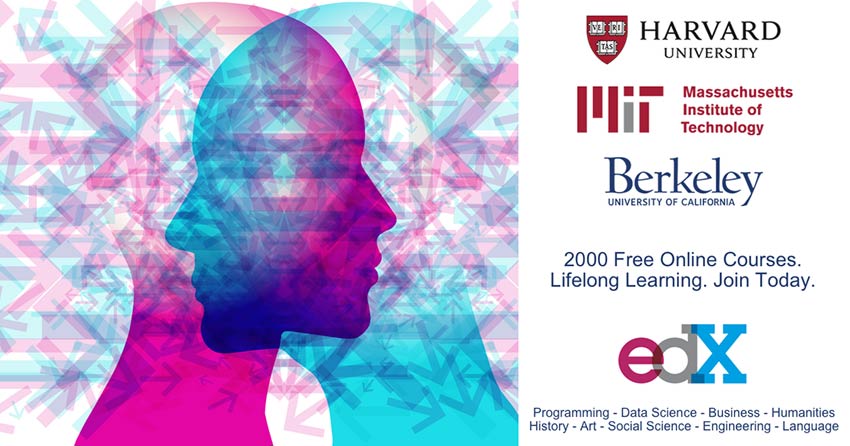 edX is another top-quality MOOC provider founded by the Massachusetts Institute of Technology (MIT) and Harvard University in 2012. Different to other online education platforms, edX is a non-profit organization that runs on a free, open-source software platform. While edX offers verified certificates of completion like most MOOC providers, edX courses are also accepted for credit by colleges and universities at their discretion, providing another layer of convenience to the global MOOC phenomenon. The edX Data Science Page has an equally impressive, if more expensive lineup of original course content providers such as Microsoft, IBM, Harvard, MIT and UC Berkeley, and is another good choice to learn vital skills for Data Science.
Udacity was founded by Sebastian Thrun in 2012 after the success he witnessed teaching the "Introduction to Artificial Intelligence" course as part of Stanford's online education initiative. Udacity, unlike edX and Coursera, is more chiefly focused on state-of-the-art Computer Science content, delivering programmes & courses from Programming/Development, Data Science, Artificial Intelligence and Autonomous Systems. Different to other MOOC providers, Udacity eschews the model of partnering with existing universities in favour of building its own original content and curriculum for a "university of the future." Although Udacity provides several individual courses for free from various parts of the Data Science / Artificial Intelligence (without certification) landscape, its central offering is the Udacity Nanodegree, a relatively expensive 3-6 month programme that aims to provide a complete grounding in the theory and practice behind the intended field of study. Udacity is renowned for partnering with industry-leading organisations in developing content; the Udacity Data Scientist Nanodegree for example was created in collaboration with Kaggle, Starbucks and IBM Watson. Udacity's Nanodegrees include highly useful portfolio preparation in terms of optimising the student's GitHub and LinkedIn profiles, and also come with career guidance for obtaining employment after graduation. For all those reasons, the Udacity option is potentially the most expensive yet perhaps most rewarding choice for professionals looking to transition into a career in Data Science or Artificial Intelligence.
Udemy is another wildly-popular online education provider aimed at vocational education. Udemy's education model is different from Coursera's and Udacity's in that unlike MOOC providers, it outsources the course development to online content creators and merely acts as the distributing platform for these courses, like a YouTube for Online Education. Creating and publishing courses to the Udemy website is open to all users, and for that reason Udemy is perhaps the most comprehensive online education provider among all the options a learner has to skill up in data science, although its quality is often not as reliable as other options for the same reason. Data Science learners often find Udemy useful to skill up in highly specific tools or technologies that may not have entire MOOCs dedicated to them in mainstream providers, and its relatively inexpensive price reinforces its status as a good backup option for Data Science content.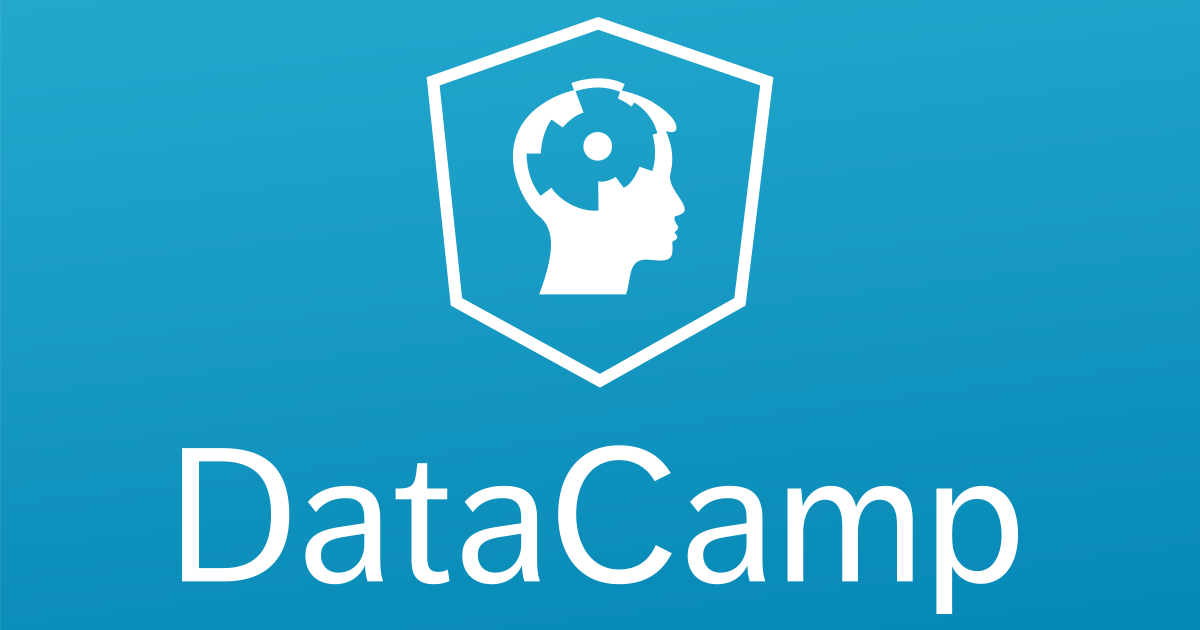 Unlike Coursera and Udemy, DataCamp is an online education provider solely geared towards helping users train in specific skills from Data Science and Machine Learning. Of all the options available to beginners with no prior experience, DataCamp is probably the most user-friendly and straightforward path for novices to reach decent levels of mastery in Data Science. DataCamp stands out through an interactive teaching style that mixes video lectures with mini-programming tasks that allow the user to get hands-on and write code to solve problems. This learning approach enables a more fundamental, from-the-ground-up familiarity with the concepts being taught; perfect for beginners or seasoned pros looking to brush up on first principles. DataCamp's online courses are organized into Skill Tracks that aim to develop proficiency in specific domains like Data Visualisation or Machine Learning, and longer Career Tracks that provide a custom path towards a career of choice, such as Data Analyst or Data Scientist with Python.
Although these are only five of the dozens of online education platforms available to acquire Data Science skills, most industry-watchers are of the opinion that the five of these providers contain more than enough content to get anyone started on the path to becoming an industry-level Data Science practitioner. While online self-learning cannot substitute for the knowledge, awareness and best practices gained through networking and working in a development environment with other like-minded professionals, they represent a good first step for those serious about building a career in their profession of choice, and Data Science is no exception.